GOIP Group was awarded the prestigious Best New Market Entrant at the Carrier Community Global Awards held on the 2nd of September 2021, Thursday in Berlin, Germany. GOIP Group is recognised for its refreshing approach to the telecommunications market as a new player. 
Being a new provider and entrant to the international market, GOIP Group paved its way into the market as a one-stop shop solutions with great innovation and flexibility. GOIP Group foresees that the market is looking for "someone" to do the undue task in the telecommunication industry as well as for the clients. By picking up and combining services, GOIP Group is piecing a puzzle together to form solutions for our clients.
 "Innovation, knowledge and quick adaptation to the market brings value to customers. GOIP is a human-oriented company with great talents and flexibility. Always More, Always for Your Business," said CY Leung, Chairman of GOIP Group.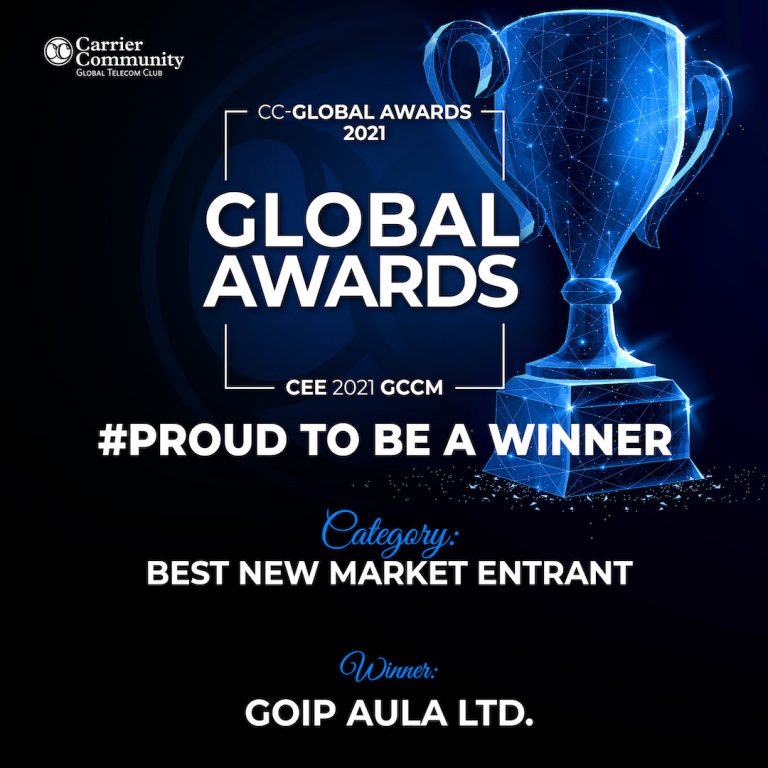 The award was determined by a panel of telecom analysts and experts from the industry. The organization that gave the award is Carrier Community, a leading Global Telecom Club and industry networking platform for wholesale telecom service providers. The CC-Global Awards recognise innovations and achievements among telecom wholesale operators and ecosystem partners around the world.
GOIP Group provides a one-stop-shop, hassle-free solution to both Carriers and Enterprises, which include a wide range of domestic and cross-border connectivity services (China Gateway, Premium Internet, China Local DIA), telecommunication infrastructure management, DIA, SD-WAN Solutions, Managed SD-WAN, SaaS Optimization, IT Outsourcing/Managed Service and other ICT services. 
GOIP has over 1000 satisfied loyal clients worldwide who use our services on a continuous basis. GOIP Group's solutions and services are mostly Asia-based, while specializing in the Greater China and APAC region. GOIP Group has around 200 PoPs within Mainland China and altogether around 300 PoPs worldwide. The aggressive movement of GOIP with its collaboration with partners has also grown its nodes worldwide to around 800 nodes.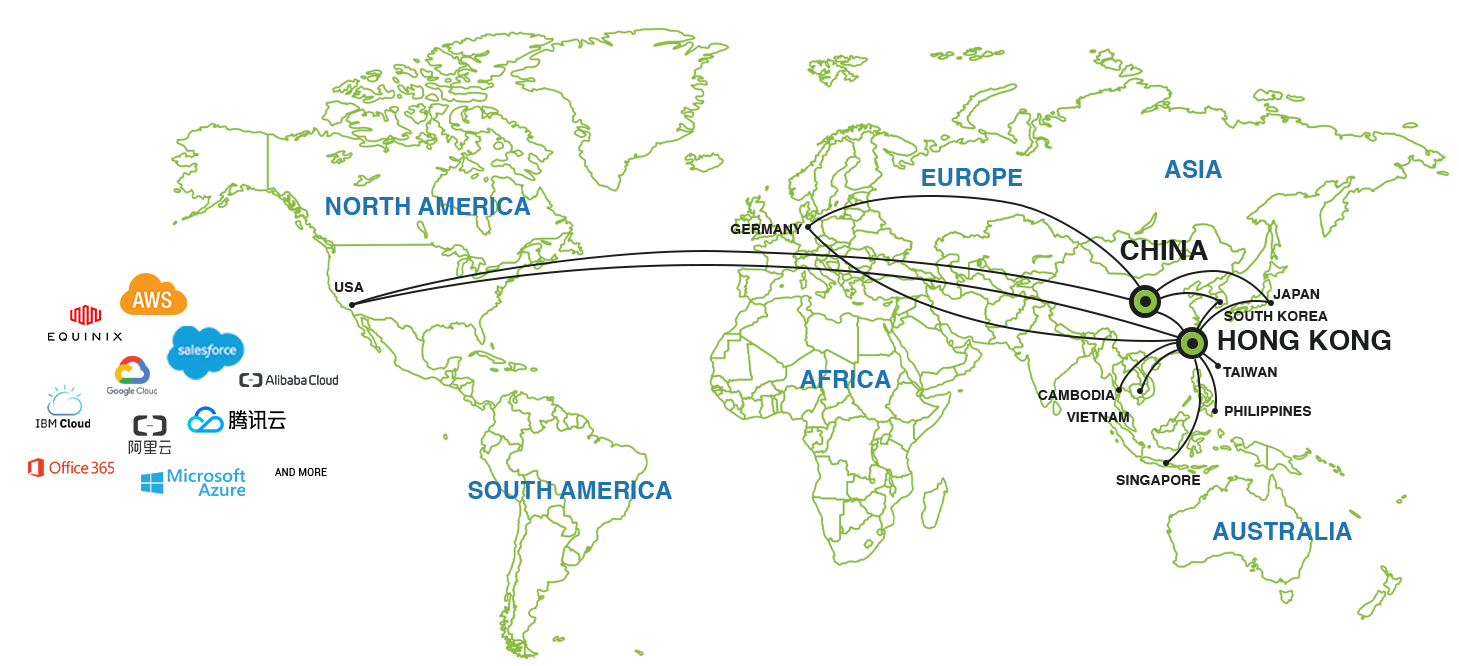 The company helps to deliver client's mission-critical applications at high quality-of-service (QoS) levels. We have a global presence with various qualifications and licenses. GOIP Group owns SBO licenses in Hong Kong and Singapore, ASP license in Malaysia, a series of Value-Added Telecommunication Business Operation Licenses in China and more. Our services comply with ISO 20000 and ISO 9001. GOIP was also awarded FCC of the United States Section 214 International as well as Domestic Telecommunication License. Our high-performance traffic-management capabilities are guaranteed by industry-leading Service Level Agreements (SLAs), allowing reliable content hosting and protection from traffic surges during peak traffic hours and changes in Internet performance.
Want to connect your business to Mainland China but don't know how? Having troubles with connectivity within Mainland China?
Fret not, as GOIP has the solution for you! GOIP specializes in providing cross-border connectivity services to companies worldwide so that they can connect seamlessly and effortlessly to and within Greater China. Contact us now to learn how our solutions can elevate your business to a greater height!
Gateway to China, Pathway to the World