The Global Carrier Community Meeting (GCCM) has organised it's 6th annual CC-GLOBAL AWARDS (CCGA) on 23rd June 2022 in Berlin. This prestigious event will bring together both regional and global operators to celebrate innovative achievements and the best players in the industry. 
GOIP Group, the leading ICT, SD-WAN, and Managed service provider in Asia and Greater China, has won "The Funkiest Operator In The Community" for Global Carrier Community Awards. "The Funkiest Operator In The Community" allows GOIP to get more recognition as a telecommunication company that knows how to shape its own brand in the industry.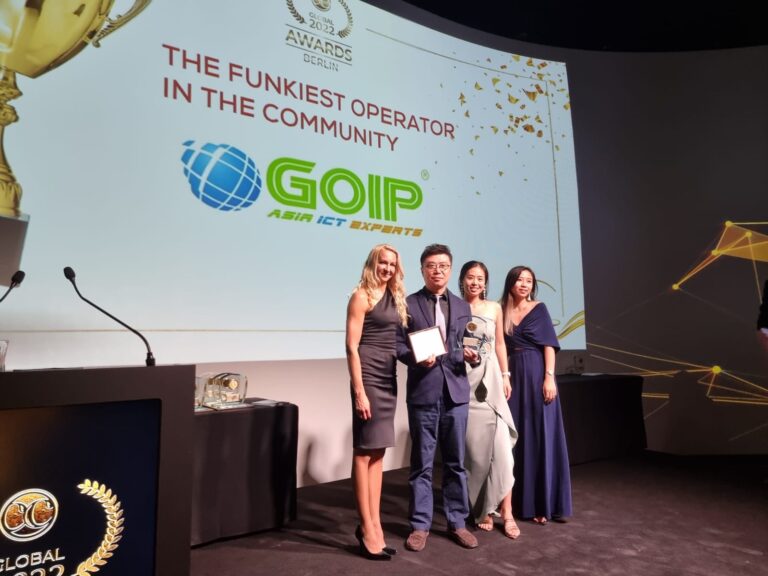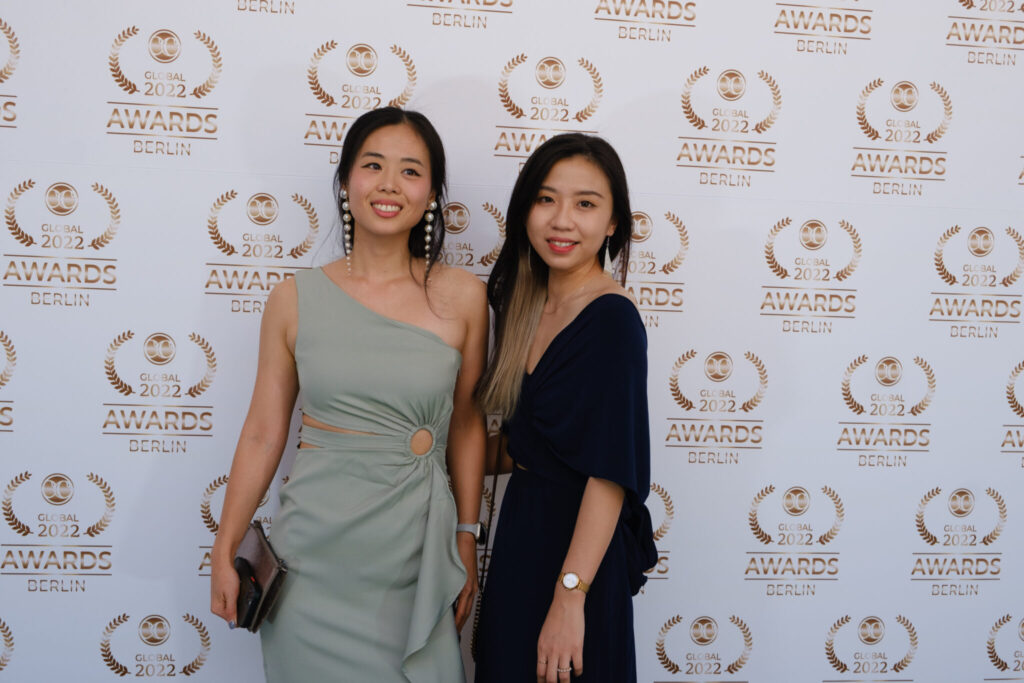 The prestigious award was awarded to GOIP for the group's innovative ways to blend into the modern community by using different approaches to promoting its brand to the customers. GOIP was able to portray itself as a company that is open to possibilities and ways to improve its visibility in the telco industry. By offering top-notch, original, and personalised solutions to all clients in Mainland China and around the world, GOIP and the team will continuously strive to be the best. 
"The Funkiest Operator In The Community"  was determined by a panel of telecom analysts and experts from the industry.  This award was presented by the Carrier Community, a leading Global Telecom Club and industry networking platform for wholesale telecom service providers. 
Other providers who received awards include Globe Teleservice, Bankai, Singtel, Viettel Solutions, and more.
GOIP is one of the leading ICT, SD-WAN, and Managed Service Providers in Mainland China, Hong Kong, and Worldwide. Headquartered in Singapore, GOIP Group has branch offices across Mainland China in Shenzhen, Zhuhai, Dongguan, Suzhou, Shanghai and Beijing, as well as branch offices in Hong Kong, Malaysia, Macau, and Taiwan, Vietnam and Cambodia. 
Both carriers and enterprises can benefit from GOIP Group's one-stop-shop, hassle-free solution, which includes a wide range of domestic and cross-border connectivity services (China Gateway, Premium Internet, China Local DIA), telecommunication infrastructure management, DIA, SD-WAN Solutions, Managed SD-WAN, SaaS Optimization, IT Outsourcing/Managed Service, and other ICT services.
The company assists clients in delivering mission-critical applications with excellent quality of service (QoS). With numerous credentials and licences, we have a global footprint. SBO licences in Hong Kong and Singapore, ASP licences in Malaysia, Value-Added Telecommunication Business Operation Licences in China and Vietnam, ICT Licences in Macau and Vietnam are among the GOIP Group's holdings. Our services also meet ISO 20000, ISO 9001 and ISO27001 standards.
Looking to connect your business to Mainland China and the world? GOIP will provide you with just the right services and solution so that your business can connect seamlessly with our efficient cross border services. Contact us now to learn more about these services and solutions and further improve your business connectivity experience. 
GOIP, Always More, Always For Your Business