On the 14th to 16th May, GOIP had the honour to attend the International Telecoms Week (ITW) 2023. The two days long event was held in Gaylord National Resort & Convention Center National Harbor, MD. Our booth number was Booth #327.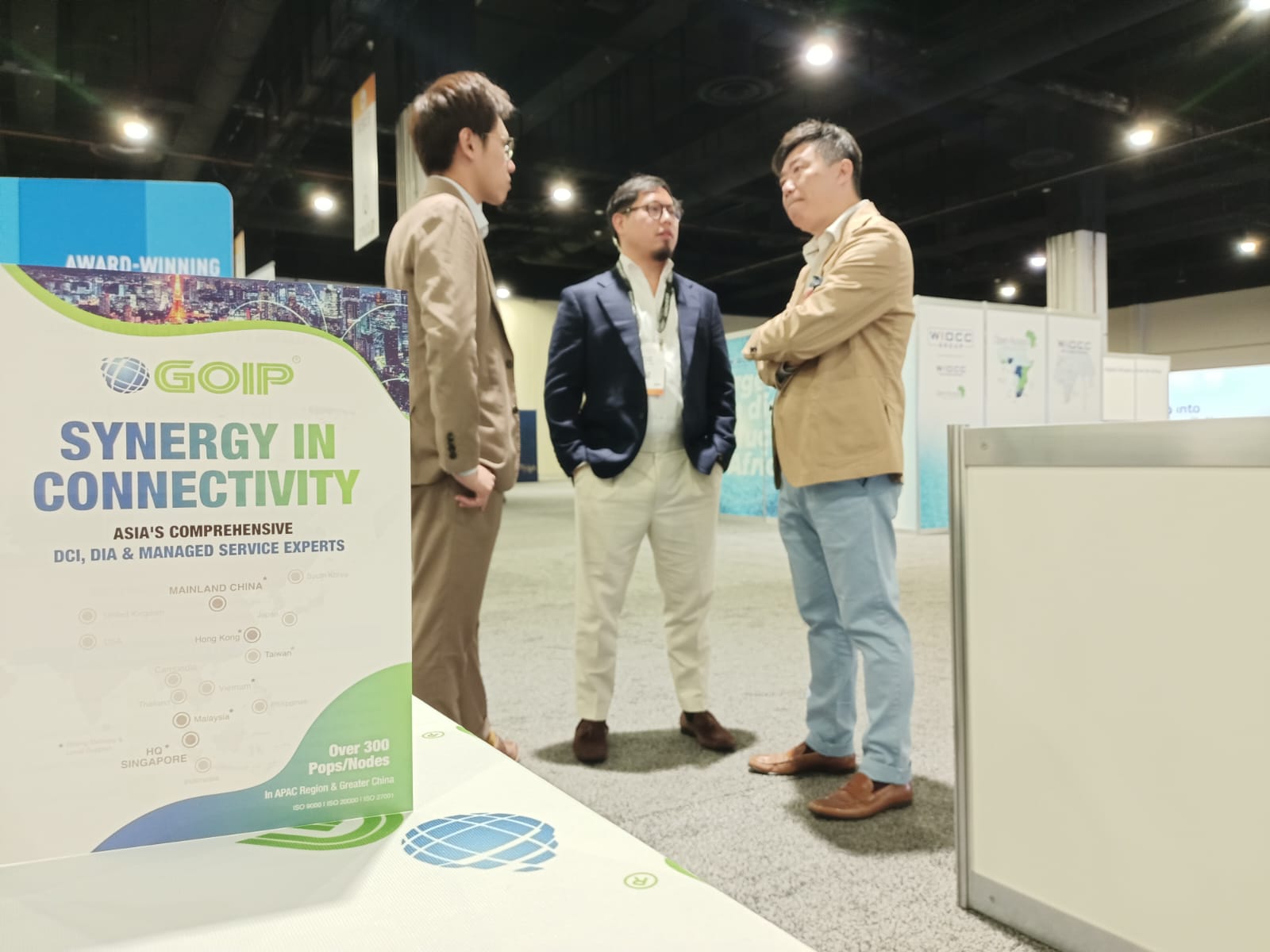 International Telecoms Week is the world's largest gathering of global leaders across the telecommunications and digital infrastructure ecosystem. It is an event where companies can access key decision makers to grow their business, gain insight into solutions that solve the industry's biggest challenges, and connect old and new. 
ITW 2023 was sponsored by named companies such as Bankai, Verizon, and STC. 
We had the opportunity to meet and shake hands with various leaders in the industry during the event. Some of the attendees include China Mobile Limited, Capacity Media, Databank, Global Connect, and many more. There were more than 6,000 attendees during the International Telecoms Week 2023. Exchanging name cards with these leaders allowed GOIP to branch out our networking potential among the industry.
ITW 2023 also allowed GOIP to connect with the global community and take note and initiative over opportunities that arose. It was truly an event that brought industry leaders together.
We are very grateful and delighted for the opportunity to attend the International Telecoms Week 2023. ITW 2023 has been an important platform for us to leverage our presence in the IT industry.
In general, GOIP is a company that focuses on but not limited to managed services, SD WAN, DCI, DIA, and IT outsourcing. We provide your business with affordable and flexible services and solutions. 
Should you be interested in our services and solutions, please visit www.goipgroup.com to get a quotation from us. Let us improve your business today!
Also, follow us on Facebook, Instagram, and LinkedIn.
GOIP Always More, Always For Your Business.