GOIP is pleased to be part of the attendees in the recent SD-WAN and SASE Summit 2022 that was held in Hotel Pullman Paris Centre on the 8th and 9th November 2022. The event was held in a hybrid style, in which attendees joined the event physically and virtually.
Technology is expanding and their scope are now in wider domains than before. The event exposed us to plenty of new ideas including the evolution of SD WAN and SaSe as well as their importance in the industry. We are glad to be indulged in various insights presented by several experienced speakers such as Joseph Fernando from CATO Networks and Anne-Gaelle Santos from Fortinet. There are plenty more experienced speakers who are willing to share a piece of their mind with the attendees.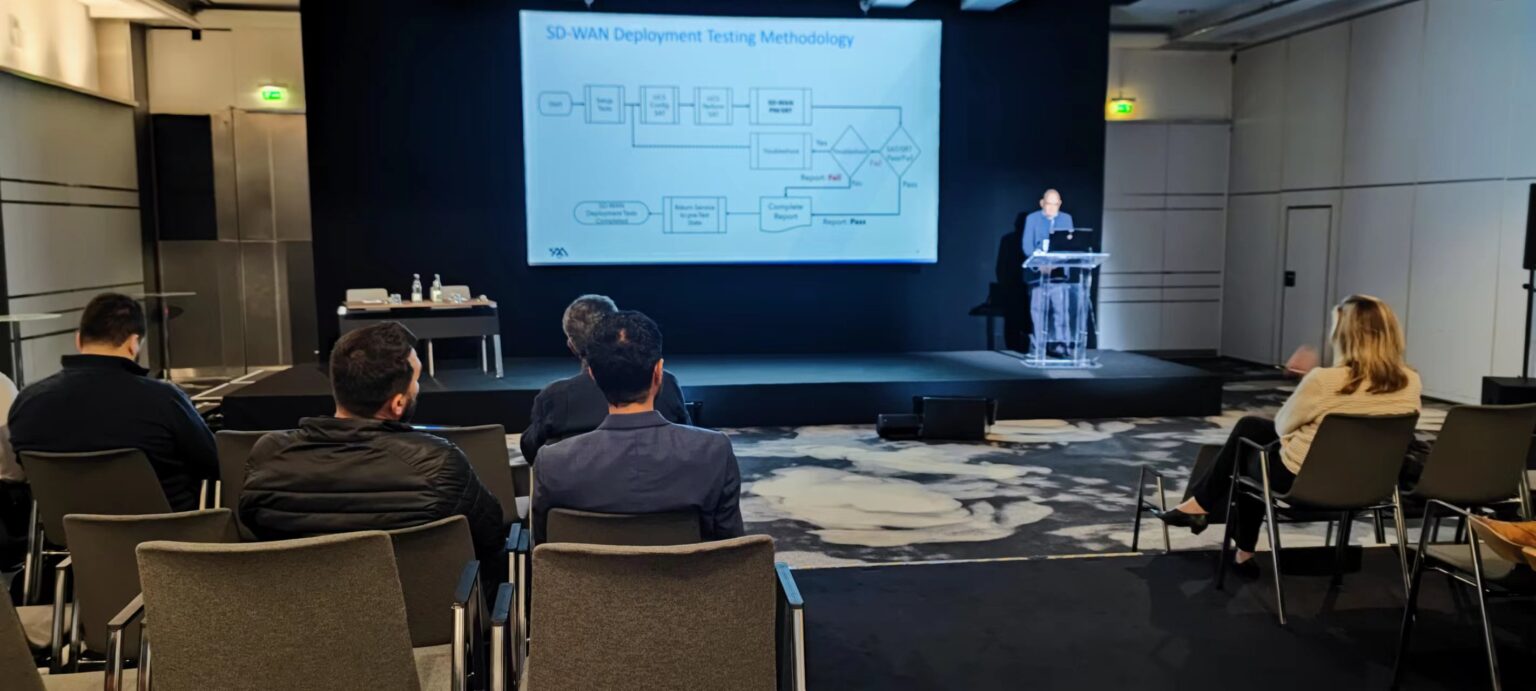 The conference was insightful. The topics discussed include the position of SD-WAN and SaSe in today's world. Several points were made and shared, giving the attendees a wider perspective of the industry. Panelists discuss diverse architectural models that combine SD-WAN, SSE, and SASE. They highlight, their use cases, and the different views on realizing them.
Besides that, there is also an exhibition of services and solutions by well-known leaders such as Cisco, Juniper Networks, VMWare, and so much more. It was a gathering of big names in one hall.
Certainly, it was a good experience for GOIP during the event. We are a Singapore based company that focuses on managed services and solutions such as SD-WAN, SaaS optimization, DIA, IT outsourcing, and plenty more. We are not limited to just these few services and solutions. GOIP serves as a one stop solution for plenty of our customers from Hong Kong, Greater China, APAC regions, and also Europe regions.
During the event, GOIP met and formed business relationships with a number of significant businesses that will help us in our efforts to offer our customers secure, economical, and adaptable solutions and services. Building networks with other possible partners is always one of our objectives as we seek to forge new connections with key decision-makers from the companies advancing IT infrastructure. 
To learn more about our services and solutions, please visit our website at www.goipgroup.com or head over to our social media platforms to see what we are up to (Facebook, Instagram, LinkedIn). 
GOIP, Always More, Always for Your Business